Pender Adult Services, Inc.
Pender Adult Services, Inc. is a Non-Profit Organization Serving Pender County, North Carolina. We are committed to providing our community a safe, stable environment in which individuals can maintain their independence, good health practices, and a healthy sense of self-esteem.
Pender Adult Services offers a broad range of group and individual activities and services that respond to the needs and interests of older adults, families and caregivers in our communities. Programming includes activities, classes, services and information assistance to promote healthy and fulfilling lives. We offer two convenient locations: Heritage Place in Burgaw, NC, and Topsail Senior Center in Hampstead, NC.

Heritage Place and Topsail Senior Center have re-opened.
We hope you can join us for Congregate Meals, classes, and activities at Heritage Place and Topsail Senior Center.
Meals will be available daily from 11:30 - 12:30
Please remember the 3 W's - WEAR, WAIT, WASH.
Please read and sign our Covid Agreement.
Classes may added as there is interest.
CALL PASTRAN If you need a ride for activities.
Call if you are interested in classes.
Reservations are required!
Call Heritage Place: (910) 259-9119
Pender Adult Services - Events at all Locations
EVENT INFORMATION:
Nov. 1st
Tai Chi
Class Continues
(HP)

Nov. 2nd
RSVP Perks
(HP)
9:00 AM

Nov. 3rd
RSVP Perks
(TSC)
9:00 AM

Nov. 3th
Birthday
Bingo
10:30 AM (HP)

Nov. 4th
Birthday
Bingo
(TSC)

Nov. 9th
World Freedom
Day
Red, White & Blue

Nov. 11th
CLOSED for Veteran's Day
Nov. 12th
No Nutrition & No Activities (HP)
Nov. 15th
Creative Card Class (HP) 9:45 am
- - - Sign-up Required - - -
Nov. 19th
Craft Day (HP) 10:30 am
- - - Sign-up Required - - -
Nov. 23th & Nov. 24th
Thankfulness Advocacy Days
Nov. 25 & Nov. 26th
Thanksgiving Holiday
- - -OUR OFFICES WILL BE CLOSED - - -
Please wear a mask if you have not been vaccinated.
If you are not feeling well, we ask that you stay home until you are feeling better.
If you come in contact with someone who is Covid positive, stay home and please let us know so that we can make others aware.
Please Note:
Pender County Health Department will NOT do a Flu Shot clinic at our Centers this year.
Medicare Open Enrollment: - - October 15th through December 7th - -
It is time to take a look at your Medicare plan! See the Medicare Open Enrollment information flyer, below.
HERITAGE PLACE | TOPSAIL SENIOR CENTER
NOTICE:
Pender Adult Services has scheduled activities inside our senior centers beginning on May 3rd in accordance with re-opening guidelines.
We have adjusted our current activities and grouping.
Adjustments will continue as social distancing guidelines are updated or changed.
We are working within Reopening protocols with smaller groups to be as safe as possible.
259-9119 ext 0 - - - - - - Front Desk

259-9119 ext 1 - - - - - - Transportation (PASTRAN)

TDD/TTY 1-800-735-2962 - - - - Transportation (PAS TRAN)

= = = All PASTRAN passengers are required to wear a mask. = = =

259-9119 ext 303 - - - - Jennifer

259-9119 ext 309 - - - - Jane

259-9119 ext 329 - - - - RSVP
NORMAL BUSINESS HOURS:
Mon. - Thur: 8:00 AM - 5:00 PM
Fri: 8:00 AM - 3:00 PM

Like us on FACEBOOK!
Facebook.com/Pender Adult Services

PENDER ADULT SERVICES, INC.
PROJECT DIRECTOR JOB AVAILABLE
JOB TITLE: Project Director, Pender AmeriCorps Seniors RSVP (Retired Senior RSVP Program)
A Project Director position is currently open for one of Pender Adult Services, Inc. sponsored programs,
Pender AmeriCorps Seniors RSVP (Retired Senior Volunteer Program).
Description:
The director of this program works cooperatively with sponsor staff, Community Advisory Group, volunteers, and the AmeriCorps Seniors program to plan and implement the RSVP project serving our local area (Pender County). The Project Director is responsible for public relations and administration of the program including compliance with grant/federal regulations.
Requirements Include:
Bachelor's Degree and experience working with over 55 population. Strong volunteer and general management experience required. Computer literacy and car required. Subject to background check. Equal Opportunity Employer.
Send Resume to:
Wesley B. Davis, Executive Director
wdavis@penderpas.com
Pender Adult Services, Inc.
P. O. Box 1251
Burgaw, NC 28425

DRIVER'S NEEDED
PAS-TRAN is now hiring Drivers.
Applications available at
901 S Walker Street, Burgaw, NC
Weekdays only
Call: 910-259-9119 X press 1 for more information
CNA Positions Available in Burgaw, Rocky Point, Currie, Maple Hill, Hampstead.
Must have available transportation.
Contact: Anna or Cathy
Call: (910) 259-9119 press 2
We are all fortunate to live in a time where our life expectancy is increasing. People arriving at what was once called "retirement" are still active, healthy, and anxious to participate in community activities.
Our Commitment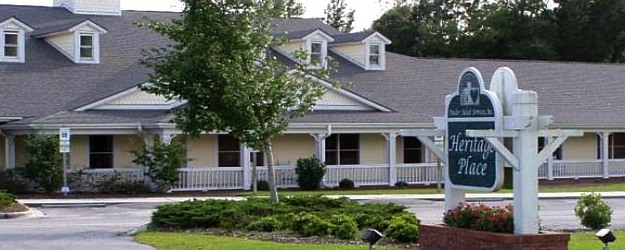 Our core objective at Pender Adult Services is to insure that our community's mature adults are able to live a life that is not just longer, but also one that remains rich in satisfaction, stimulation and socialization.
Pender Adult Services is an agency designed to provide specific solutions for each special client. We make available not only basic life support services, but also services that increase life's pleasure and sense of well-being.
Helping Adults Lead Independent and Active Lives
Life is too Precious not to Share it. Spending time with friends is an important part of living a full life. Our Senior Centers in Burgaw, and Hampstead provide activities for socialization as well as convenient physical locations for serving our clients. These centers provide opportunities for recreation, physical fitness, meetings and just conversation.

Location:

Heritage Place

901 So. Walker Street
Burgaw, NC 28425

(910) 259-9119

Location:

Topsail Senior Center

20959 Highway 17
Hampstead, NC 28443

(910) 270-0708
PAS-TRAN
Convenient transportation ensures that our clients are always able to travel to their appointments. Typical requests are for transportation to medical offices, pharmacies, stores, service agencies, as well as to our own senior centers.
Call 910-259-9119 extension 1
TDD/TTY 1-800-735-2962
Monday thru Friday
Certain restrictions apply for trips and Medical appointments.Services may be interrupted if funding is not available.
Nurse Aides

PAS is Now Hiring Nurse Aides
Our Application for Employment is now on our website for you to print, email, or mail to our agency.
Questions?
CALL 910-259-9119 extension 2
Monday - Friday
Call to speak to Anna or Cathy in the Nurse Aide Office for more information.
PAS Rx Assistance
Program
Do you have income, and still can't afford your medications.?
Do you have insurance, can't afford your deductable or co-pay?
Are you a U.S. resident, without Medicaid that covers out-patient medications?
Questions?
CALL:
(910) 259-9119 ext. 318

Top



Pender Adult Services, Inc.

901 So. Walker Street / P. O. Box 1251
Burgaw, North Carolina 28425
Phone: (910) 259-9119
http://www.penderpas.com