Pender Adult Services, Inc.

R.S.V.P. - Retired Senior Volunteer Program
Your Time can Make a Difference!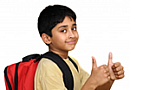 Do you know that 2-4 hours a week of your free time can mean the world to someone that struggles to live independently at home? RSVP volunteers provide caring words, help run small errands, read & play games/puzzles/cards, and give a careful eye to changes in client's daily activities so we can connect them to other services they may need. Your time is all it takes to help make a needed difference in someone else's life.
Community Impact
Volunteers in the schools help Middle School Children learn how to read better.
Clients are matched with volunteers to help them live independently in their homes.
Mentally disabled students are entertained with activities at Heritage Place helping them reach beyond their comfort zone.
Volunteers helped proctor EOG Exams at our local Middle Schools.
Summer School Programs will continue to use RSVP volunteers to help with their Reading Programs.
More Volunteers Needed!
Volunteers are the bridge that help our elderly keep their dignity and independence. Right now, we desperately need more volunteers throughout Pender County. RSVP is becoming more prominent in the community and referrals are coming from everywhere.
Contact: Barbara Mullins
Call 259-9119 for more information.
Why Volunteer?
Most volunteers have some life experiences that no one else has. Chances are very high that you are skilled in more than one thing.
Retired nurses can provide care for homebound adults.
Retired teachers have much to offer for our Middle School aged children.

Top



Pender Adult Services, Inc.

901 So. Walker Street / P. O. Box 1251
Burgaw, North Carolina 28425
Phone: (910) 259-9119
http://www.penderpas.com